Talking about camera equipment is a funny thing at times. A two edged sword. Can't tell you how many times I've heard "Wow, that camera of yours takes great photos." Yes, I hold my scream until I get home alone! New and aspiring photographers do get wrapped up in the search for the best camera and best lens. And the endless quibble about which brand is better, Nikon or Canon. I've shot both. Nikon is my main gear right now, but Canon has equally high quality photographic offerings plus they are awesome in the video arena for shooting films. And watch out for Sony. Sony is taking on both Nikon and Canon with spectacular releases lately. I'm not endorsing any of these companies BTW - just an opinion.
So, where was I? Ok back to equipment. Taking a great photo involves three things: exposure, composition and emotion. (Wait, you left off equipment!) Camera equipment is your tool bag so to speak. Owning the best bodies and lenses will not get you a great photo. The "spray and pray" school may get you lucky but don't we all want to have a better chance at getting a great photo? So let's narrow it down to camera lenses. Camera bodies are constantly being upgraded but good "glass" is the thing I like owning. It will not get outdated. If you have to choose between spending on bodies or lenses, always buy a better quality lens and sacrifice on the body.
I have over time found several of my lenses being used more than others. I've grown accustom to what they can do for me and the results are predictable.
So here's my two favorites: Nikkor 70-200mm f2.8 vr ii and Nikkor 85mm f1.4 (all product photos from nikonusa.com).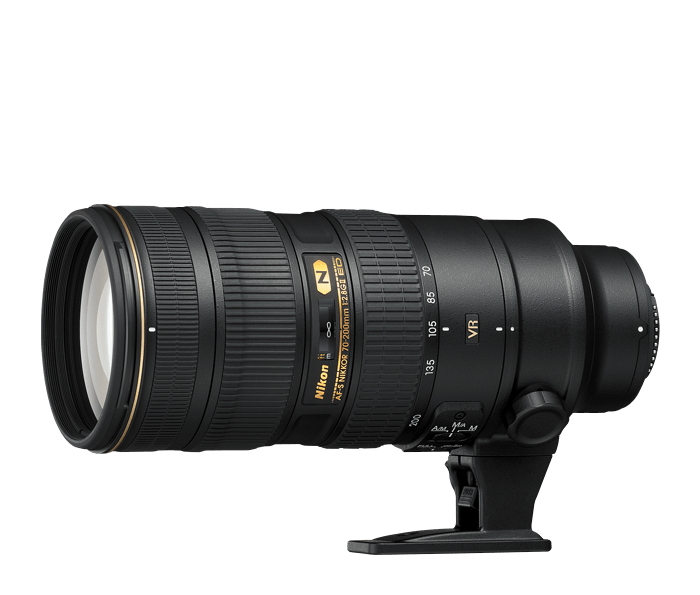 (Photo by: Nikonusa.com)
First is the 70-200mm f2.8 telephoto zoom. My main go to sports lens. Shoots very fast and the f2.8 makes it a "fast" lens and shoots well in low light. Also doubles as a great portrait lens due to compression of image. Must have.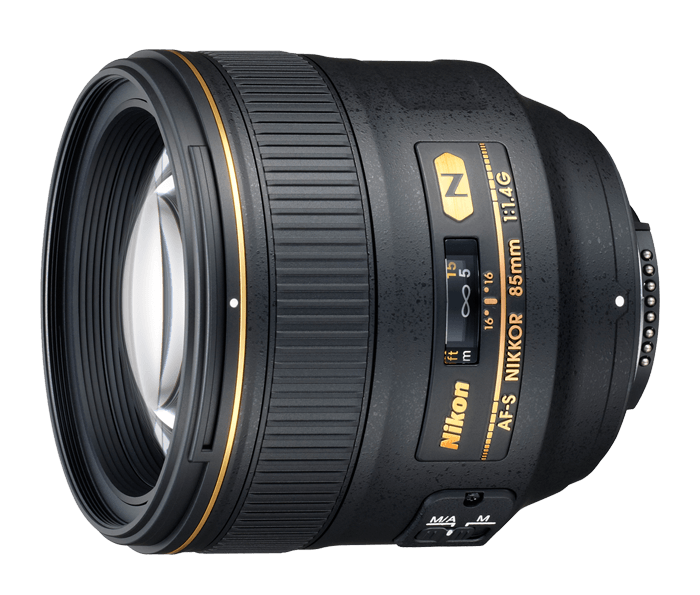 (Photo by: Nikonusa.com)
The second is my portrait lens 85mm f1.4 (see my last blog post of Senior portraits). Unbelievable detail and creamy bokeh. It is an awesome lens for portrait shooting.
All my other lenses are used but they just give me options. Super wide angles are fun to have but only a handful of shots for sports photography. If I shot more landscape photos I would use super wide lens more.
So for now, just remember, your camera equipment provides tools for getting the job done. And if you are looking for better equipment to help mask bad photography it just won't happen. Practice with your cell phone. Some of my best photos are taken with that little camera.
BTW my newest "favorite" lens is the super telephoto Nikkor 400mm f2.8 for sports photography. I used that one at the rugby semi finals and championship games this year. A beast of a lens and, wow, what spectacular results. Super fast focusing speed. The price tag for owning that lens relegates it to renting it when you need it....
Have a great week!
Mike